Contact Us
Let's do this together.
Have a question about the Second Chance Series bags? Want to know more about what we do at Mile High WorkShop? Have some old vinyl that needs a new life?
Fill out the form below and we'll be in touch!
In the neighborhood? Stop by.
Mile High WorkShop
13280 E Mississippi Ave.
Aurora, CO 80012
Monday – Friday: 9AM – 4PM
Follow along with our story.
Watch our employees graduate to new lives. Hear their stories. Keep up with new bags and products, and see what else is happening at the workshop.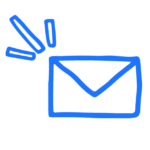 Repurposing. Reimagining. Right in Your Inbox.